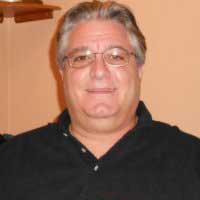 Gallo Heating and Cooling is operated and owned by Vince Gallo,  a veteran in the heating, air conditioning and home service industry. Vince has been in the heating and air conditioning business for 35 years with over 20 of those running his own company, Gallo Heating and Cooling.
Throughout his 35 years of experience, he has worked on residential and light commercial application, focusing on retrofit services. He specializes in forced air gas furnaces, zoning systems, humidifiers and dehumidifiers, IQ Air Cleaner systems, heat pumps, residential and commercial steam and hot water boilers, floor radiant and snow melt, and humidity control systems for swimming pools. He has installed units in brand new homes valued at $1 million and above.
For ten years, Vince setup and maintained the 100 ton chiller and glycol system to make ice for the Ice Skating Rink on Public Square for the City of Cleveland and Cleveland Growth Association.
Vince's goal is to help solve comfort problems for home owners and business owners.

"Vince is a great problem solver. He spends the time required to understand what the underlying issues are and then formulate appropriate solutions, rather than masking symptoms."– HVAC Supplier
"I have known and respected Vince for over 10 years. He is a professional in the HVAC industry. He is committed to quality work and delivering real value to his customers. His reputation in the Northeastern Ohio community is solid. I recommend both his work and Vince as an individual."- HVAC Supplier